Grimmie is awesome and super sweet when you meet her. I met her right before her album was released and she went on tour with Selena Gomez. She was in Nashville while I was there. It was super awesome.
I have two reviews for you today! First one is Soap & Glory's No Cloggs Allowed Super Self-Heating Deep Pore Detox Mask.



Now we were in Boots while in London and let's just say I went slightly crazy with the Soap & Glory products. I had never really tried too many Soap & Glory products. All of that has changed now.
I tried this product not expecting immediate results because I had never heard anything about this mask. Now half a tube later I am wondering, WHY!?! This is amazing. I used this when we got back from London to free my face from all the traveling. I'm fresh out of the shower (steam is great to loosen make-up to take off) and my hair is up in towel and I'm sitting at my sink doing my routine; make-up remover wipe, cold cream, cleanse oil, and then cleanser. I didn't continue to the toner because I wanted to use this mask.
The product comes in a squeeze tube and it comes with a rinse sponge. The directions say that you have to apply a grape size amount of the scrub to your face with dry fingers then rub in with wet hands and scrub, scrub, scrub away. The more you scrub the bluer the lotion should become. So here we go. I squirt some out on my finger and was taken back. It looks like toothpaste!
It's slightly gritty but never insanely abrasive. While rubbing it mine never got super blue because it's suppose to turn blue. As my cousin Carolina joked to me while I was rubbing the mask, "Basically you are rubbing until you are blue in the face." Yes basically. However, it did heat. And heat it did. It felt good though. When drying the heating sensation soon levels off, and there is no tingly sensation that there is with some masks. When drying it doesn't dry solid and crack like other mud masks. Now many people freak out when a product "burns" their skin. Many times it means that it's working. I like a burning feeling because that means my face had some kind of bacteria that is getting killed which makes me happy! And this mask was exactly that.
Once you get a slight blue tint you wash off with the rinse sponge. The sponge in itself is nothing special. Just a sliver of a sponge. But it gives you a feeling of that you are in a fancy movie with a face sponge dabbing away the impurities. Maybe that's just me. I seen instant results and this did. I give it a 5

rating. My face felt and looked unclogged! The few blackheads were significantly reduced in size and sight instantly and my pores looked so much smaller. And because of the instant outcomes, I would recommend this to use before a big night out or if you want a quick fix! I probably will not use it all of the time. Like I said either before a really big event or as a treat to my skin once a week!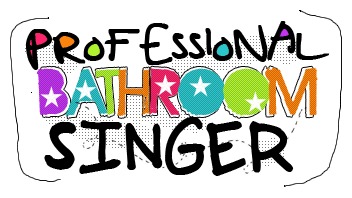 The second product in this review is Soap & Glory The Ultimelt Deep Purifying Hot Cloth Cleanser.
Now this product I had heard some things about and so I was extra happy about getting this. I had read and heard that it will get ALL of the left over make up residue that cleansing water and make-up do not get. And I use both of those then cleanse my face and then use a toner and sometimes the toner can still pick up leftover make up residue which is just icky to me.
So I decided to use this instead of my
Origins Checks and Balances
. This hot Cloth cleanser can be used in a couple of ways, either by applying the cleanser on to dry skin, massaging it in for a minute or so then simply wiping it away with the hot muslin cloth after running it under the hot tap. Though if you are like me and want a more thorough clean you can massage the cleanser in to the skin and place the hot cloth over the face and leaving for a few minutes for the cleanser to work it's magic before wiping off.
This product smells splendid! Omg It's like most Soap & Glory products they smell feminine with just a touch of musk and I love it. This one has a scent of eucalyptus as well. This really clears the skin.
Now for the results of taking off the make-up... SUPERB! I do not feel like it fights against acne which is why I would still use a acne cleanser afterwards or use a stronger toner afterwards. But I love this for a great deep cleansing each night to get the make-up out of the pores! It gets a 4 out of 5 because I would love it if it fought against acne!