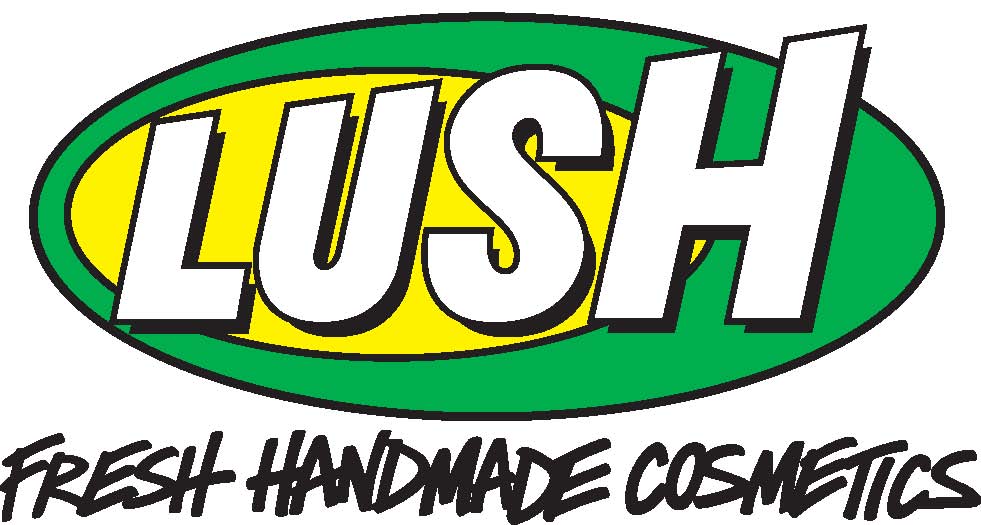 Lush is a huge part of my life. It's been a part of it for years, literally years. I am proud of my Lushie status. I have turned most of my friends and family into Lushies as well. So it can get interesting around me. I have tried most Lush products and these are my favorites and return to products. I will post another blog talking about how to cut your Lush products to store and make them last longer.
Bath
Bath Melts
The Melting Snowman
- He made every bath feel like I could just shave my legs with the water only. He made it frothy and Christmasy!
In the Nude
- I love this when my skin has been affected by Summer. It relieves my skin of dryness, sunburns, and discolorations. It feels good to my skin.
Ceridwen's Cauldron
- Comes in a muslin bag. You throw the whole thing in the water. It will melt and leaves oats in the bag which is a great exfoliating tool.
Floating Island
- I love that this bath melt fizzes. It smells like coconut and men's cologne almost and it just makes me feel comforted.
Star Light, Star Bright
- Glitter so much glitter! Mary Ann's favorite! My favorite fun bath melt. Yes you look more sparkly than Edward Cullen in sunlight but that's half the fun. You also have extremely soft skin. So both worlds of Bella and Edward.
Bath Bombs
Cinders
- Apple cider and a fire place in the bathtub? Check. That's what this is like. It even has pop candy in it (Pop rocks!) to make it pop like a fireplace.
Sex Bomb
- This makes your whole body wake up then relax. It turns the water to a milky substance. It cleanses the body as well. It has a rice flower in the middle.
Tisty Tosty
- This makes a warm bath warmer. It feels like you are being enveloped by a blanket with this bath bomb.
Space Girl
- Shaped like Saturn of course it fizzes in your bath leaving you with a blackcurrant smell that it just delicious. It fizzes while you soak in this smell.
Big Blue
- Vin's favorite bath bomb. I love it too. It honestly takes you to the ocean and you literally feel like you are laying in the ocean instead of your bathtub. It takes you on a mini vacation that will relieve your stress instantly.
Dragon's Egg
- I love this one! It captures most of scenses just like Phoenix Rising and Fizzbanger. You have a popsensation, the colors are beautiful, you can smell the amazing lemon. It will have you wide awake in no time.
Phoenix Rising
- The smell of this makes me just go crazy happily insane! I love it! I love apple and cinnamon mixed together I always have. I love it to death I usually have 10 of these at least! It has an amazing color. It will sink at first then rise. It isn't glitterly though it looks like it would be.
Fizzbanger
- This is what started my Lush obsession life as a Lushie. Omg this smells so amazing! I want to use this everytime but I like to give other bath fizzes a chance. This will always be like a favorite toy as a child to me. It never lets me down, it comforts me. It has pop rocks in it which pop while you are in the tub.
Bubble Bars
Magic Wand
- Smells like their
Snow Fairy
shower gel or the
Godmother
Soap and it so incredible. You can get sooo many uses out of this bubble bar on a stick! It creates frothy big bubbles to just soak in after a long day.
Blue Skies & Fluffy White Clouds
- This bubble bar gives essential oils off to help fight sore achy muscles. It was a must while we were at Disney and I will be using at Disney trips in the future especially ones where we are running marathons.
Sunny Side
- Glitter and Bubbles? A Mary Ann favorite. This is another fun use one. I'm pretty sure Mary Ann uses this every morning before going to work. I love the citrus smell it has.
Dorothy
- This one makes bubbles in a citrus-y smell. The oils in this one make my skin feel squeaky clean after a bubble bath with this.
The Comforter
- This makes bubbles that smell like scrumptious blackcurrant candies!!! Plus the bar is so big I can get six or more baths out of it. It just keeps making bubbles and bubbles. It is great for a relaxing bath.
Amandopondo
- This just reminds me of a love story. I like to pair it with Tisty Tosty. But by itself this has a soothing and elegance about it. Makes beautiful bubbles and releases rose oils.
Yuzu and Cocoa
- You know those chocolate oranges you can get? Welcome to the bubble bar that is like it without the calories that come with it! Omg this smells and makes you just want one. However, Teavana made a tea that is chocolate orange and this plus that made me have a personal heaven!
Shower
Soap
Ice Blue Soap
- This soap will make you feel better if you have a cold or a sinus infection. The peppermint will sooth you. Plus I always love the way it looks.
Sultana of Soap
- My favorite thing about this soap is that you see the real ingredients. It lathers and it feels decadent on your skin and gives just a little of a exfoliating to your skin. Plus the smell of apricots is amazing.
Pineapple Grunt
- No longer available in stores but available online thank goodness. This one is a favorite of mine and a favorite of my cousin, Mary Ann. She loves this because it has pineapple and coconut in it. It smells like you could eat it and be eating pineapple.
Sandstone
- Truly living up to it's name. It has real sand in it for a perfectly good polish with this soap. It has oils that after you polish it also leaves your skin feeling smooth and soft. I love the fact that is smells like a cocktail. So it's basically the beach in a soap, you're welcome.
Banana Moon
- Dry skin goes out the door with this one. Banana is in the name and in the game with this soap. Vin loves it so much that he now cuts a junk off to stick near the kitchen sink. This is only available online.
Demon in the Dark
- This is Vin's new favorite bath/shower soap. It smells like apples (it has apple juice in it), peppermint, and an earthy smell. He said that it makes him feel alive. I am pretty sure that's a good thing.
Red Rooster
- If you love oranges then this is for you! It smells like oranges with cinnamon which reminds me of Christmas at my mewmaw's that puts cinnamon sticks in her oranges.
Porridge
- This is my favorite soap for when I get sunburn. It feels sooooo good.
Sea Vegetable
- It's made with real seaweed which is really great for your skin. It has sea salt which will soften your skin. It always makes me think of Hawaii.
Rock Star
- It's made with REAL vanilla and you can tell. It's not a fake vanilla at all. It's soo smooth and creamy and just feels good on the skin.
Shower Jellies
Sweetie Pie
- For some reason this makes me think of Cherry Coke when I use it. Plus the jellies are fun to use. It leaves a great shimmer on the body too!
Whoosh
- Citrus-y, wakes you up and just fun "shower jello" as Rain calls it.
Shower Gels
Ponche
- Yes I have been drunk and totally washed with this tequila body wash the next morning trying to get me out of my hangover. (Now of course I have a recipe that will kick a hangover to the curb.)
Dirty Springwash
- Vin's favorite body wash now. He actually prefers this over Old Spice, win!
Prince Charming
- Is BRAND SPANKING NEW! And I love it! It smells like decadent desserts with citrus for a kick. I got it while we were in London and I have been loving it.
Shower Smoothies
Dreamwash
- This bad boy gets rid of body acne like nobody's business. It calms all kinds of skin irritation. Makes me a happy girl!
Gumback Express
- This is a great one for the summer and Vin loves it for his elbows. It smells great and leaves skin smooth and soft. Though this is only available online.
Shower Scrubs
Buffy
- My aunt swears this makes her bottom look amazing. I personally think it's just a good body scrub solid. I love that it has real almond shells in it which really exfoliate your skin.
Ocean Salt
- This is my second all time favorite body scrub. It smells amazing. It exfoliates your skin amazingly and it hydrates. It doesn't leave my skin feeling greasy either like Bath and Body Works scrubs do.
Hair
Shampoo
Conditioner
Hair Treatments
Face
Toothy Tabs -
First of all toothy tabs are solid toothpastes which are amazing for travel and camping but also great for regular use also but I only use then when I run out of my regular toothpaste and haven't went to the store to pick some up.
Cleansers
Toners and Steamers
Moisturizers
Fresh Face Masks
These are sold only in stores because they have to be refrigerated.
Shaving Cream
Lip Products
Body
Body Lotion
Body Butters
When most people say body butters they think whipped in a container, but Lush prefers to think of butter like the stick solid that you have to heat up.
Hands
Foot
Massage Bars
My fourth favorite category at Lush, right after Bubble Bars, Bath Bombs, and Bath Melts!
Body Tints
Deodorant
Perfume
Karma Perfume
- It's a great citrus-y and floral perfume.
Love Perfume
- Fizzbanger in a perfume, of course I had to have it!
Make-Up
Confident Liquid Lipstick
- I absolutely love this for the days I want something darker than red.
Decisive Liquid Lipstick
- If I want to wear a red lipstick I want one that is going to be a "step-all-over-your-wuss-self" cherry red. Yup it's the
bitch
red.
Fun
This brilliant innovation is a four-in-one phenomenon combining soap, shampoo, bubble bath, and malleable toy into a single roll. Each color has a unique scent that evokes fond childhood memories of things like fresh baking and candies. What could be sweeter? 2.5% of sales from every bar of FUN is contributed to the FUNd, a LUSH initiative which supports charities in Fukushima, Japan that create safe places for children to play outside.
Pink
- This is Rain's favorite
Blue
- She likes this one and even Uncle Vinny has been known to use this.
Yellow
- She also loves to use this one with the pink.